CUSTOM SUNSHADE ACURA Integra 1986 AC-10
Additional Information
| | |
| --- | --- |
| Item Id: 619798 | UPC: |
| SKU: AC-10 | MPN: AC-10 |
Custom Label:
Description
Autonotions brings you...

Custom Sun Shade

To Fit Your Vehicle
Custom Fit
Available for Most Models

Custom to Your Model and Year
See the title of this item for
which vehicles this shade fits.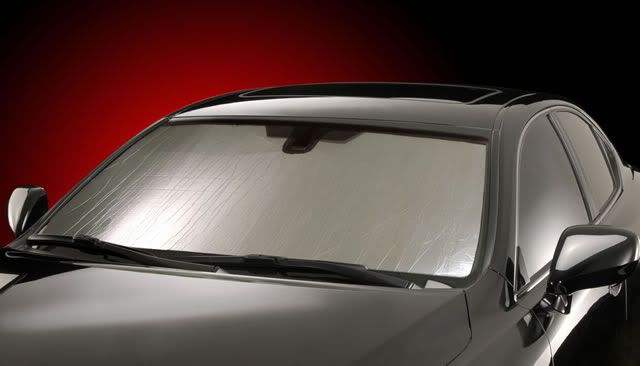 NOTE: SAMPLE PHOTO ONLY!

The Best Fitting Custom Sun Shields

Sunshields are very popular, used by many motorists to block the sun's damaging UV rays
and prevent heat build up inside their parked vehicles. Sunshields have evolved
from foldout cardboard pieces to more advanced laminated materials which
do a better job of reflecting UV rays and have a longer life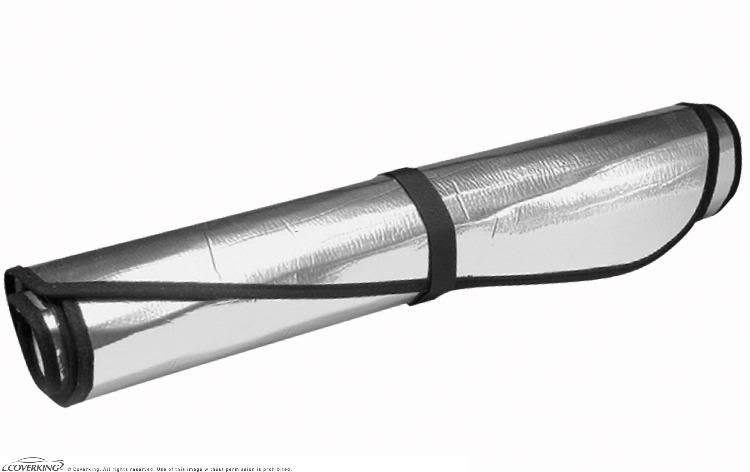 Consumers are not satisfied by the universal fit of most sunshields. A line of Custom Sunshields
was introduced more than 10 years ago, made of the highest
quality materials and cut precisely to the exacting contours of a vehicle's windshield.
Unlike the "bubble wrap" sunshades available, these sunshields are
manufactured using high quality tri-laminated material cut to exacting standards and finished with a black felt edging.





To achieve optimum reflection and insulation of heat and UV rays,
most materials are not able to fold or roll. These sunshields have a special high density foam
which has excellent insulation properties, laminated between two layers of Mylar.
The outer layer is Mylar with an aluminized coating, which reflects virtually most UV rays.
The inside layer is plain Mylar, which adds rigidity and protects the middle foam layer.
These three layers work together to provide the best heat and UV reflection, insulate against heat,
and withstand numerous folding and rolling while maintaining rigidity.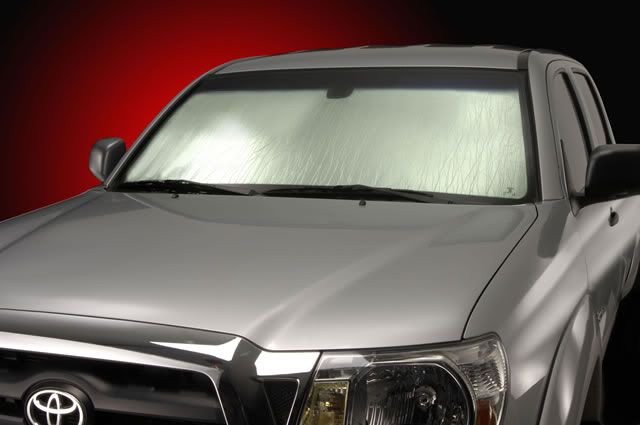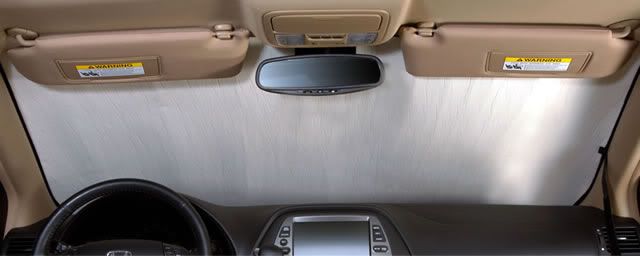 Installation and removal are a snap.

Installation is simply unrolling the Custom Sunshield and placing it against the vehicle's windshield.
Because the Custom Sunshield is cut to precisely the windshields shape, the surrounding frame
holds the sunshield in place.

Removal is just as simple.
To remove the sunshield, roll it up, and apply the velcro strap to keep it in place.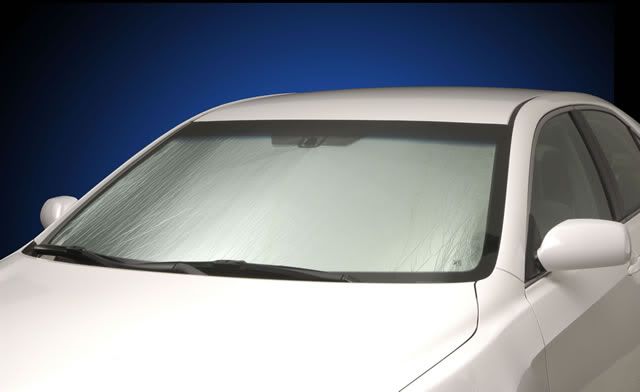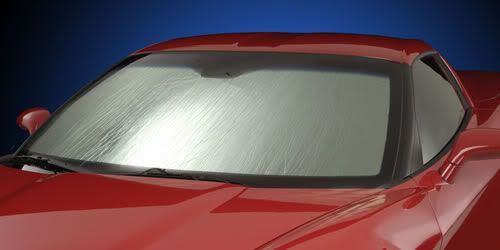 Delivery time can range from 3 days to 10 days from when we receive your order.   Please also note, this is a custom item and is drop shipped from the factory.  Most often it takes 2 business days production time then it ships US Priority Mail...so "normal delivery time" is 3 to 5 business days from order date for delivery in the Continental United States.
Ships from United States
| SHIP TO | COST | WITH ANOTHER ITEM |
| --- | --- | --- |
| United States | Free Shipping | Free Shipping |
1040 Rustic Lane, Lakeland, FL, United States
Listed on Dec 24, 2012
Listing # 619798
0 views