Avenue Art
Illustrations and prints by Richard Browne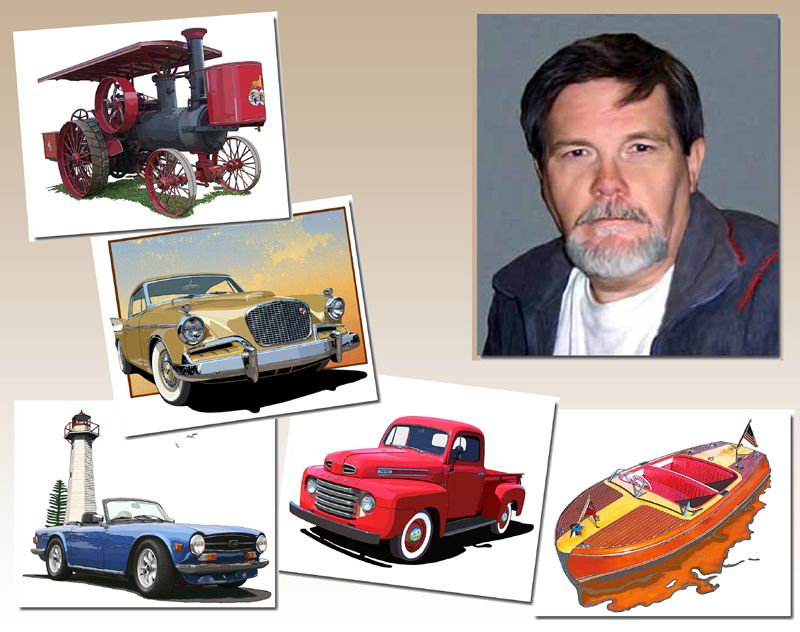 AVENUE ART

RICHARD MEREDITH BROWNE
ILLUSTRATION - PRINT MAKING

WELCOME

My name is Richard Browne. I live on a farm in western Ohio and I'm an illustrator and print maker.

For most of my life art and photography were hobbies, not occupations. Years ago when I did an illustration it would be done using paint and paper or photographic film but for the last several years I've worked with an electronic pen and graphic arts software to produce digital art. With digital artwork it's a lot easier to correct a mistake, there's nothing to clean up, and with the use of an ink flow print engine the finished work can almost immediately be made into a high quality giclee print.

If you're not familiar with the word "giclee" (zhee-clay) it's a French word that West Coast print maker Jack Duganne chose back in 1991 to distinguish a print produced using the then new fine art ink flow technology from other processes. The meaning of the word is "that which is sprayed or squirted." One of the first fine art printers was made by IRIS Graphics, it sold for about $126,000. The term "IRIS Giclee" was often used to describe the prints it produced. The IRIS made a high quality print but the ink it used would fade. Today, machines made by Epson, HP, and Cannon that use archival inks produce the majority of giclee prints.

AVENUE ART PRINTS
When you purchase one of my illustrations you are buying a "printing" as it will be produced for you at the time you place your order rather than coming from an inventory of pre-printed stock. Each printing is done one-at-time and because each print is produced individually it allows me to offer the option of enlargement if a buyer should desire a bigger size. Most of the prints I sell are done on artist canvas which has a nice rich texture.

FOR INFORMATION ON FRAMING YOUR PRINT
If you need information on how to frame your canvas art print click on this logo.



THANKS FOR STOPPING BY !

You can email me at rmbaveart@gmail.com